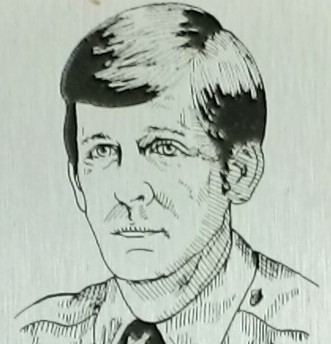 Rex A. Bowling
Ottawa USD 290
Monday, December 02, 2019
Rex A. Bowling
Ottawa High School: 1965
US Air Force: 1965-1969
After graduating from Ottawa High School, Rex Bowling enlisted in the US Air Force where he trained as an air traffic controller. His tour of duty included service in the Vietnam War.
Mr. Bowling began his law enforcement career in 1970 as a deputy in the Ottawa Police Department. In 1973, he was elected Franklin County Sheriff, a position her held for twenty-seven years.
Mr. Bowling's accomplishments are numerous. He was chosen "Outstanding Young Public Protector" by the Ottawa Chamber of Commerce and played an active role in Franklin County programs such as Neighborhood Watch, Crime Stoppers, DARE, and the 9-1-1 Emergency Communications Center. He served on the Board of Community Corrections and is a past president of the Kansas Sheriff's Association. He played an important role in the design forthe Franklin County Detention Center.
Rex married Mary Beth Santarpia (OHS 1969) in 1970. They have two sons, Blaine and Ryan. Rex died on October 27, 2004.
INDUCTED SEPTEMBER 24, 2009