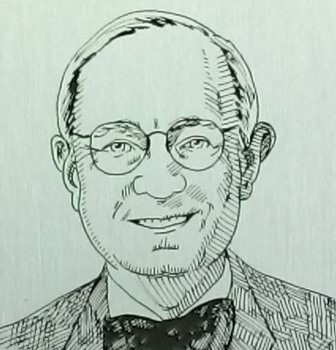 Jack Bremer
Ottawa USD 290
Monday, December 02, 2019
Jack William Bremer
Ottawa High School: 1956
Ottawa University (B.A.): 1956
Yale University Divinity School (M.Div.): 1961, (S.T.M.): 1962
San Francisco Theological Seminary (D.Min.): 1976
During his years at Ottawa High School, Jack was active in drama, music, athletics, and photojournalism. After graduating from Ottawa University, he served in the United States Signal Corps.
Dr. Bremer became an ordained minister in the United Methodist Church, serving parishes in Kansas and later as Chaplain at the University of Kansas and at Northwestern University.
He was active in peacemaking and worked as part of the Central American Refugee Committee, the Faculty for Human Rights in El Salvador and Central America, The Religious Task Force on Christian Base Communities in War Zones, and the American-Iranian Reconciliation Committee--along with friendship missions to Cuba and Russia. In Iran,he was a mediator with Iranian students holding American hostages at the U.S. Embassy in Teheran. Dr. Bremer received the Francis Asbury Award for Fostering Ministry in Higher Education and was elected to the Hall of Fame by the National Campus Ministry Association.
He is retired and living in Burlington, Vermont. He has two daughters with families; Deborah in Isle La Motte, Vt., and Sarah in Topeka, Ks.
INDUCTED SEPTEMBER 17, 2004