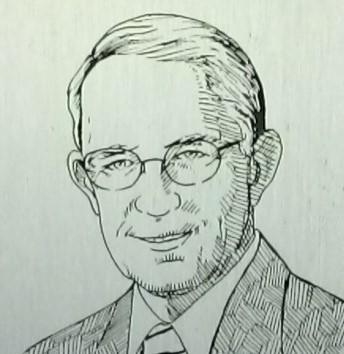 Charles Gillette
Ottawa USD 290
Monday, December 02, 2019
CHARLES GILLETTE
Ottawa High School: 1950
Charles was active in band, vocal programs, and sports at OHS, lettering in track and football seven times.
He made his career with Pence IGA Food Centers and when the company incorporated in 1960 became a co-owner and corporate officer. He retired as Executive Vice-President in 1999.
Mr. Gillette's passion has been serving the Ottawa community. He has worked extensively with Ottawa's youth in organizations such as Scouting, 4-H, and Youth-in-Government. He also has taken an active role in many civic organizations including ECKAN, Kiwanis, and the Franklin County Historical Society. In addition, he is an active member of the First Baptist Church of Ottawa.
Charles served twenty-one years on Ottawa boards and city commissions including two terms as Ottawa's mayor. He was sometimes called Ottawa's cheerleader. He also served in the National League of Cities as a steering committee member.
Mr. Gillette received the Ransom Memorial Hospital Ambassador of the Year Award and the Russell Crites Community Service Award in 2005. In 2006, he was presented with the Raymond Lindsey Grassroots Volunteer of the Year Award.
Charles and his wife, Sue, continue to live in Ottawa. They have three children; Stephanie, Mark, and Kelley.
INDUCTED SEPTEMBER 13, 2007