EDIT MAIN
Social Studies
Below is a links to the USD 290 Board of Education approved curriculum materials for Social Studies. These materials are utilized in USD 290 to assist our teachers in teaching the standards that have been developed and approved by KSDE.
Curriculums are reevaluated and adopted every five years. For additional information about this program, how it aligns to Kansas Common Core Standards, or the adoption process, please contact the building principal.
Additionally, provided with each curriculum area are the assessments that will be utilized during the 2014-2015 school year.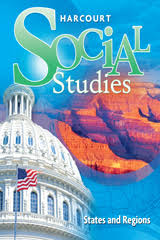 Clicking the image provided will take you to more information about this program.
Materials Utilized: Harcourt Social Studies
Assessments Given: Social Studies is not formally assessed at elementary at this time.