EDIT MAIN
Principal
A Note From Mrs. Schaefer
Welcome to Garfield Elementary School and thank you for visiting our website. On it, you will find the most up to date events and happenings for our school.
We know that your child's school success is amplified when there is a mutually supportive effort between family, school, and community. You are always welcomed and encouraged to be involved at Garfield.
Garfield is a place where All Individuals will Achieve their Full Learning Potential in a Safe, Respectful, and Caring Environment. We are all active learners who are safe, responsible, and respectful of one another.
It is an honor to be the principal of Garfield Elementary. Twenty-four years ago, I began my teaching career at Garfield as a Kindergarten teacher and during that 10-year span, I was fortunate enough to teach in fourth and fifth grades as well. It is my sincere hope that you will experience and contribute to the sense of family that already exists at Garfield. This spirit emanates from the community, faculty, staff, parents, and students. In partnership with each other, we can continue the storied history of this wonderful school.
Welcome to Garfield - we are happy you are here.
Carmen Schaefer
Mrs. Carmen Schaefer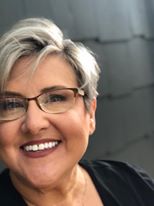 Contact
Principal- Carmen Schaefer
Email schaefer@usd290.org
Office Managers-
Donna Diamond & Tayler Markus
School Hours-
7:55 a.m.- 3:00 p.m.
PH:785-229-8060
Fax:785-229-8069
Attendance:785-229-8060