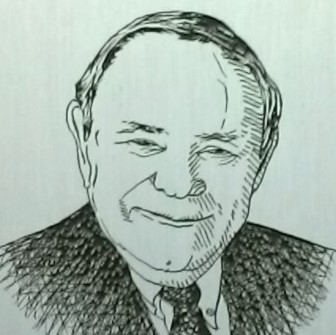 Ralph J. Raffelock
Ottawa USD 290
Friday, December 13, 2019
RALPH J. RAFFELOCK
Ottawa High School: 1949
Ottawa University: 1949-1951
University of Kansas: 1951-1952
From l952 to l963, Mr. Raffelock managed or owned retail clothing stores in Lawrence, Fort Scott, and Newton, Kansas. From 1963 to 1995, he was the Manager and Area Supervisor of Litwin's, Inc. in Great Bend, Kansas.
Volunteerism and civic involvement have been important in Ralph's life. After becoming an Eagle Scout in Ottawa Troop 77, Ralph has gone on to serve scouting in numerous capacities for nearly fifty years and was a recipient of the Silver Beaver Award. He is a longtime member of the Great Bend Kiwanis Club and Chamber of Commerce and for forty years worked on the Great Bend United Way Leadership Campaign. Mr. Raffelock is a former board member of the Barton County Community College Foundation, the Barton County Food Bank, the Barton County Historical Society Foundation, and the Golden Belt Chapter of the American Red Cross. He was also incorporator and first president of Downtown Development, Inc., which raised $800,000 for development in downtown Great Bend.
Ralph and his wife, Amelia, live in Great Bend. They have four children, Mike (deceased), Shelbi, Leslie, and Troy; twelve grandchildren; and three great-grandchildren.
INDUCTED SEPTEMBER 21, 2006