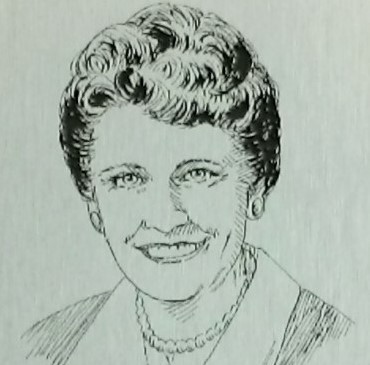 Marjorie French
Ottawa USD 290
Monday, December 02, 2019
Marjorie (Lomas) French
Ottawa High School Graduate: 1932
Kansas State University Graduate (B.S.): 1936
University of Kansas Graduate (M.S.): 1951
After graduating form Ottawa High School and Kansas State University, Marjorie taught at several small schools before moving to Topeka in 1950.
Mrs. French was named the National Teacher of the Year in 1962 and accepted her award from President John. F. Kennedy in Washington D.C.
She gave the commencement address at Ottawa High School in 1963. The next year she became the Topeka District's math supervisor. She was in charge of 52 math teachers at three high schools and 10 junior highs in Topeka.
French Middle School in Topeka was named in honor of Marjorie French in 1967. She was inducted into the Kansas Teachers Hall of Fame in Dodge City on June 3, 2000. Marjorie was characterized by one person as a "teacher's teacher."
Marjorie French died in 1965. her husband, Freeman, lives in Kansas City.
Inducted October 13, 2000