We are excited to welcome Mr. Strube to OHS! #CyclonePride
We are excited to welcome Mrs. Gilmore to OHS! #CyclonePride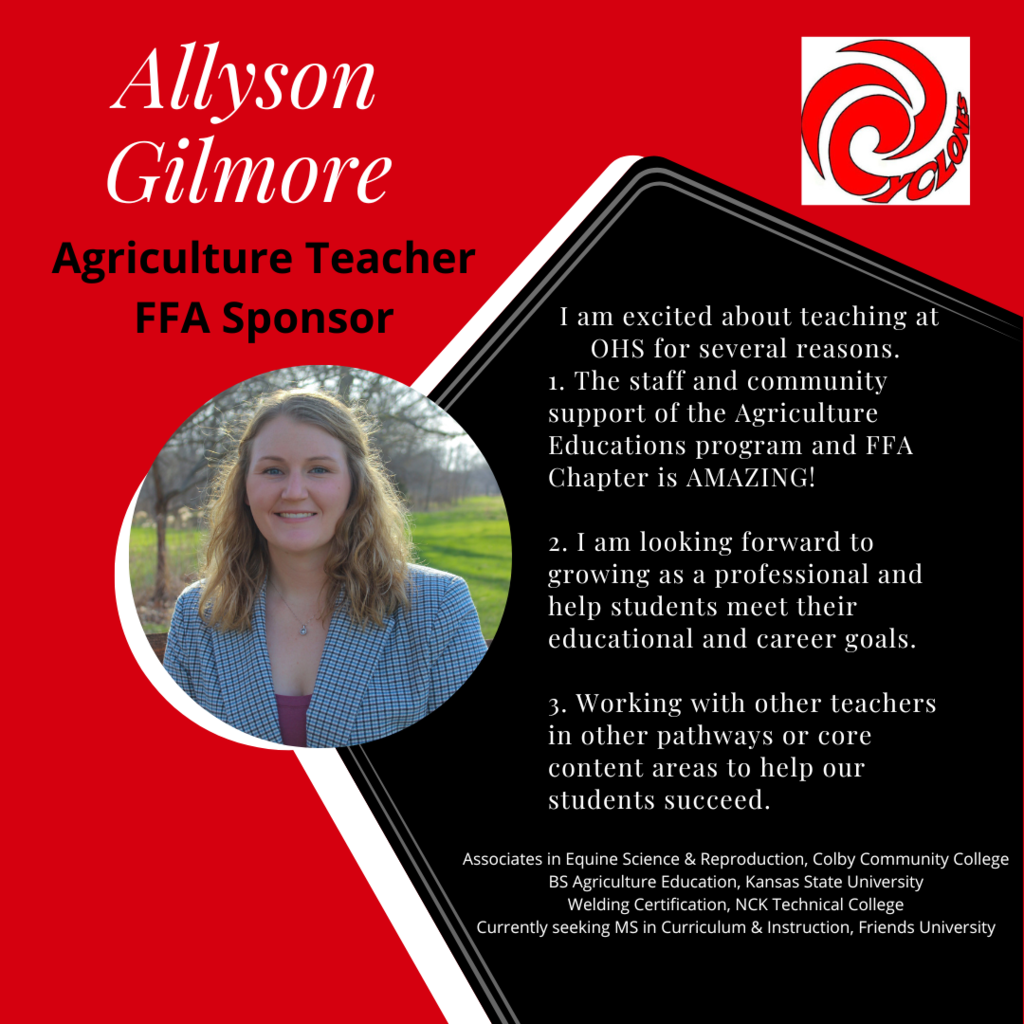 We are excited to welcome Mr. Dohe to OHS! #CyclonePride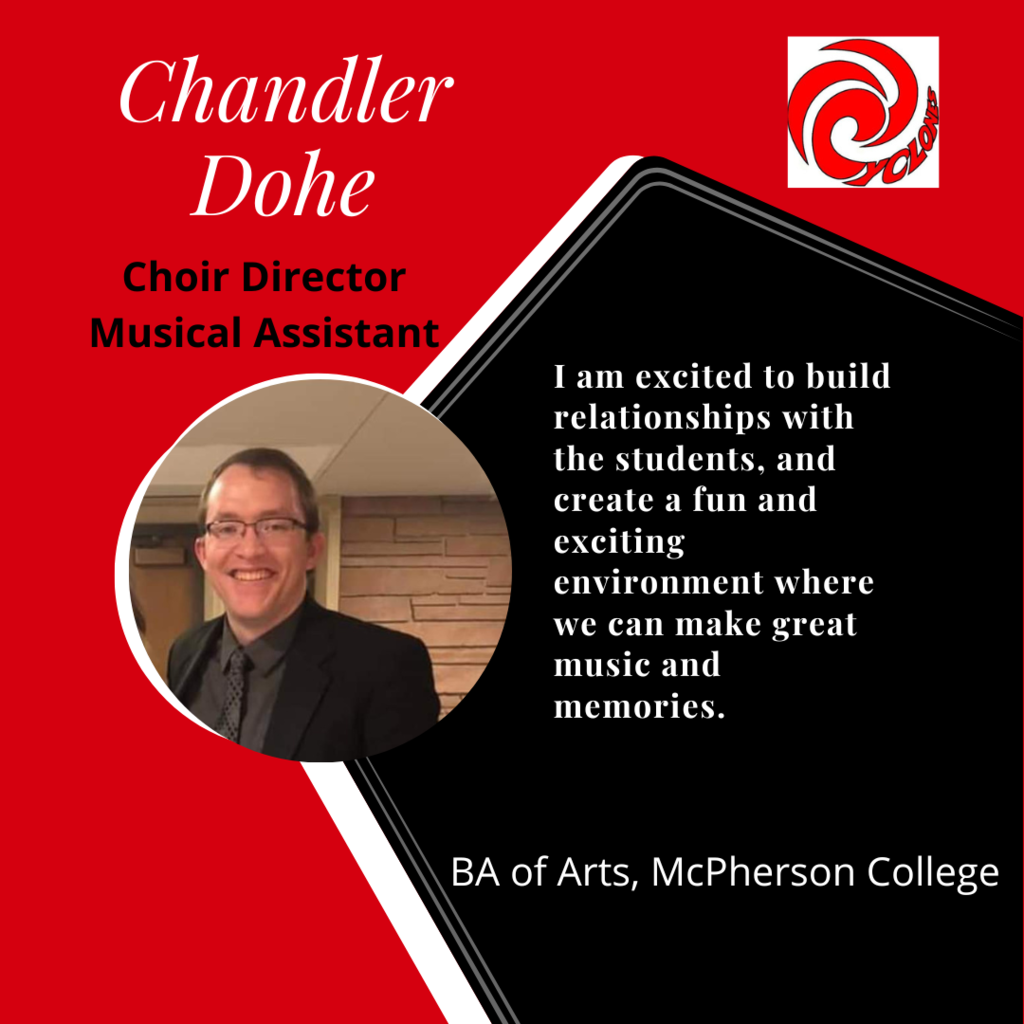 We are excited to welcome Mr. Matthias to OHS! #CyclonePride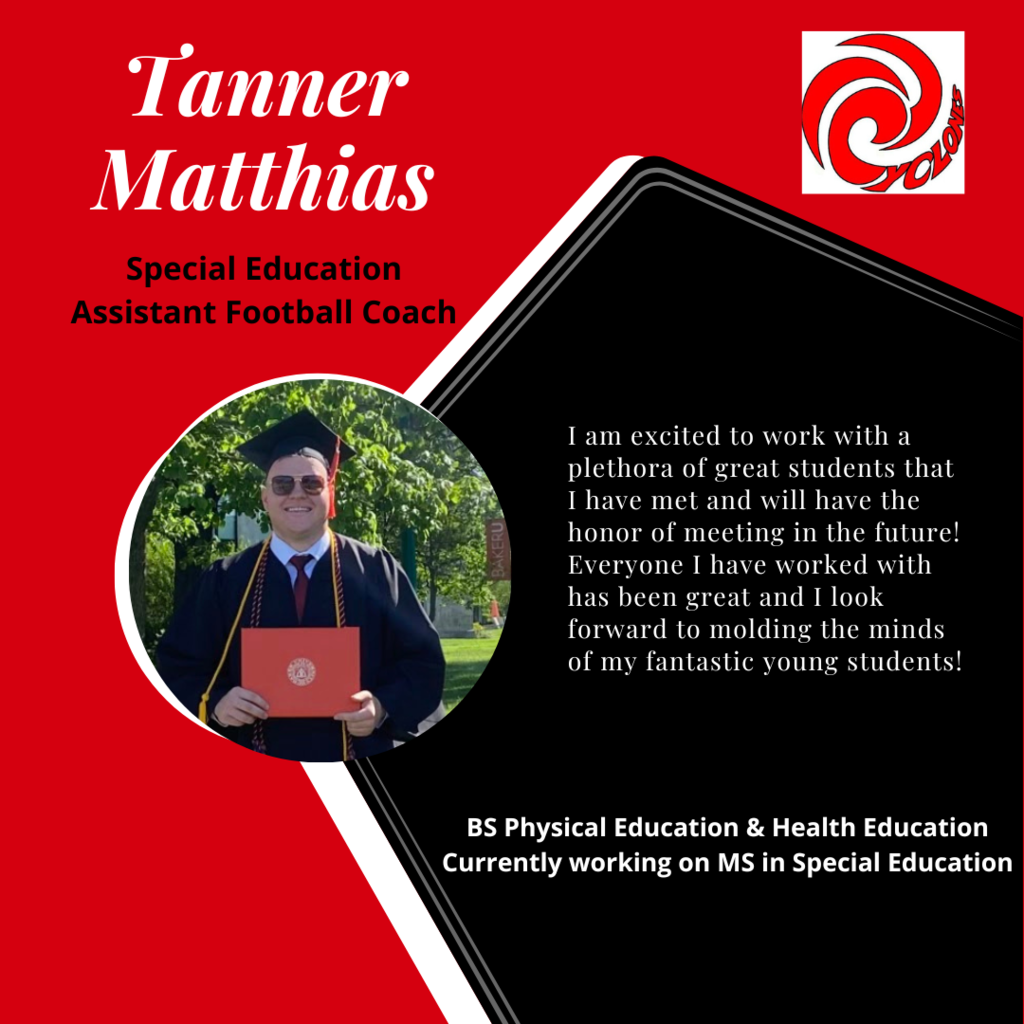 We are excited to welcome Mrs. Haney at OHS! #CyclonePride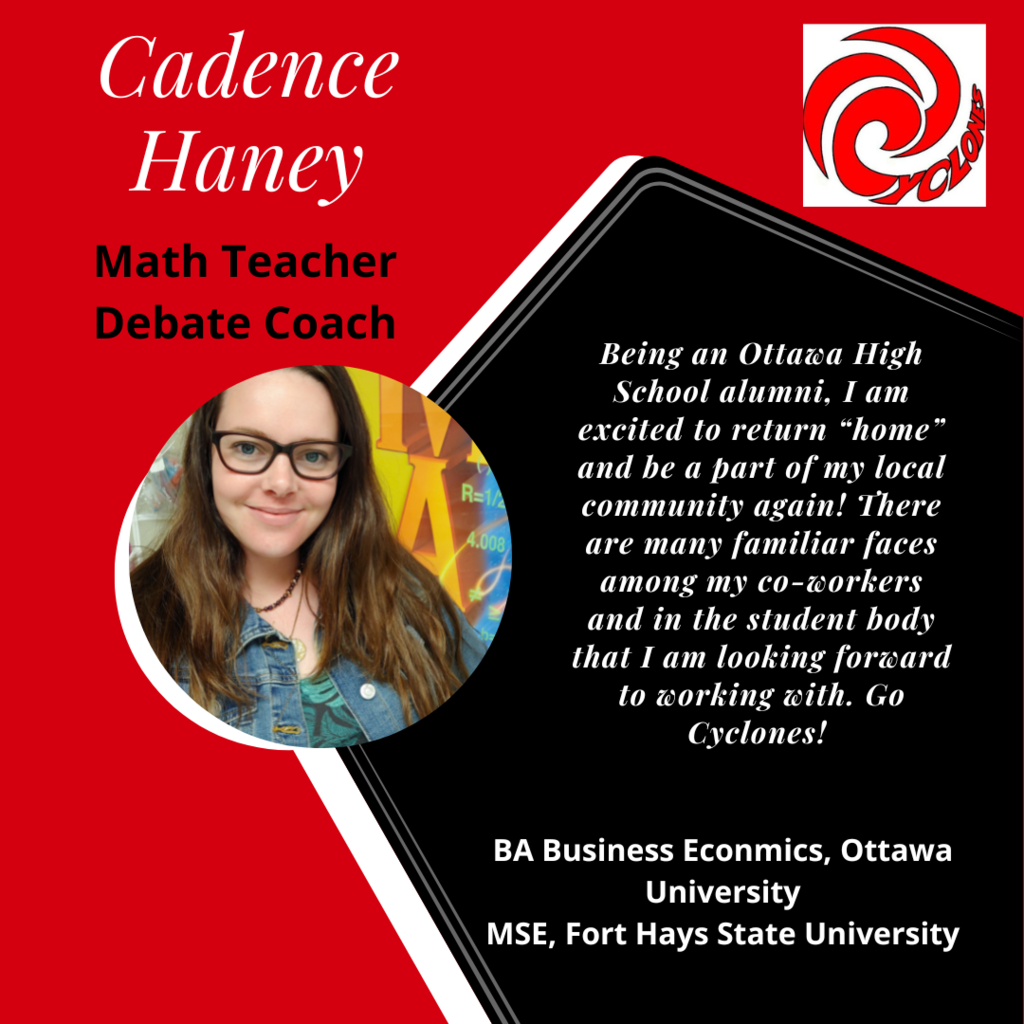 Check out our summer soccer stadium upgrades!!!! We have a new scoreboard and a ZGate allowing the public and students to access the field when it's not being used! #CyclonePride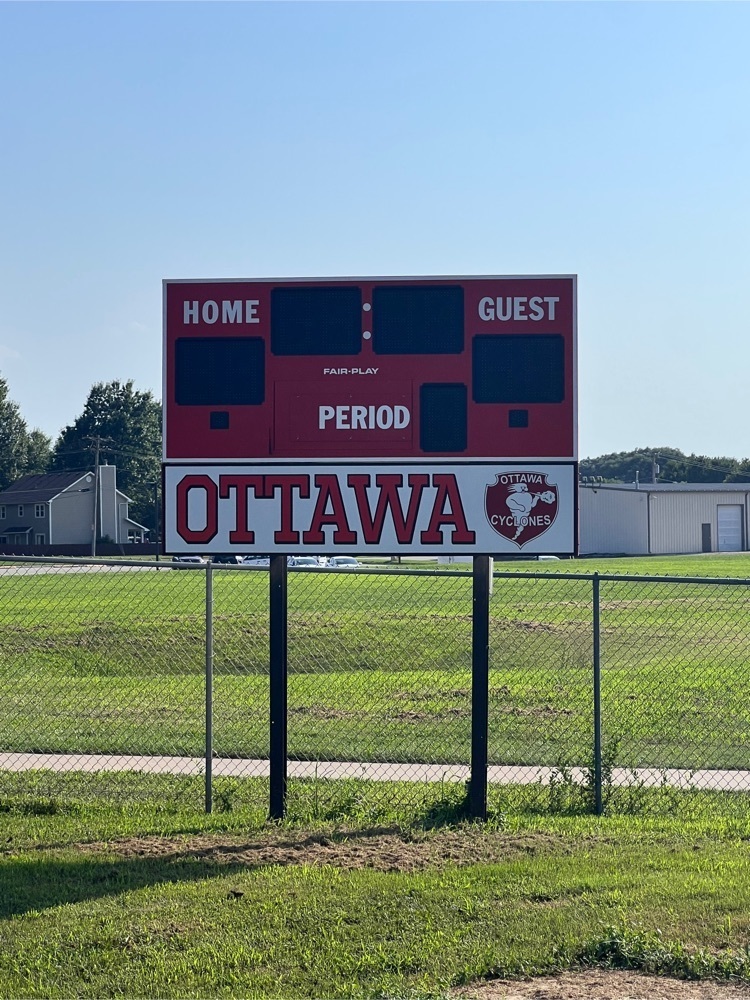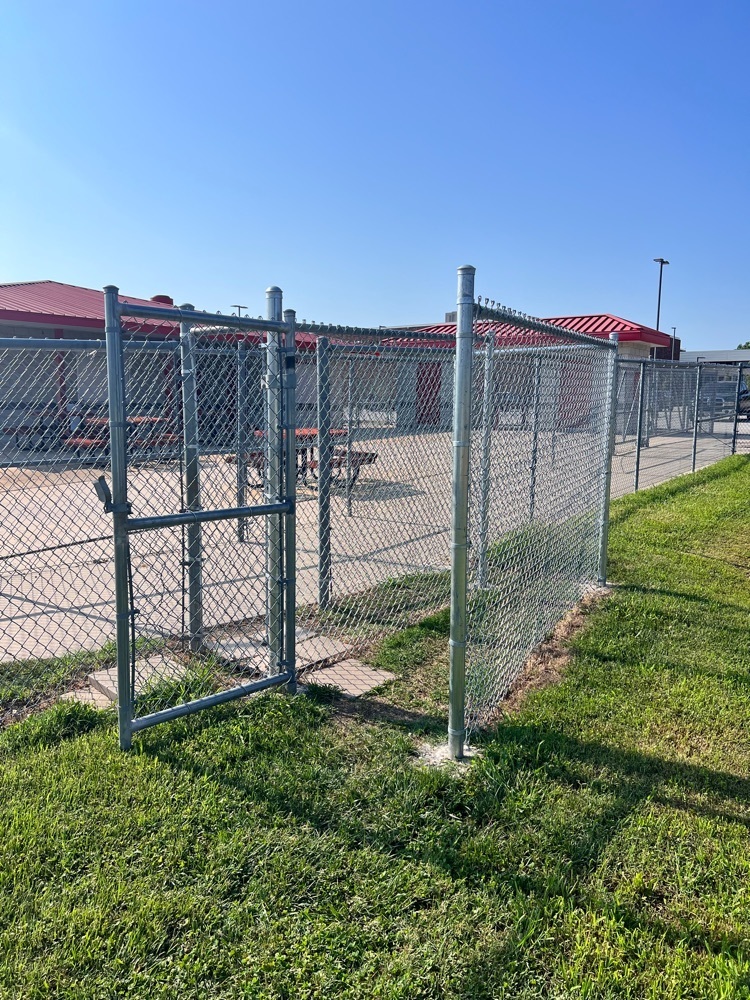 OHS StuCo is hosting a carwash at Kansas State Bank until 11:30am today! Donations are appreciated!!! #CyclonePride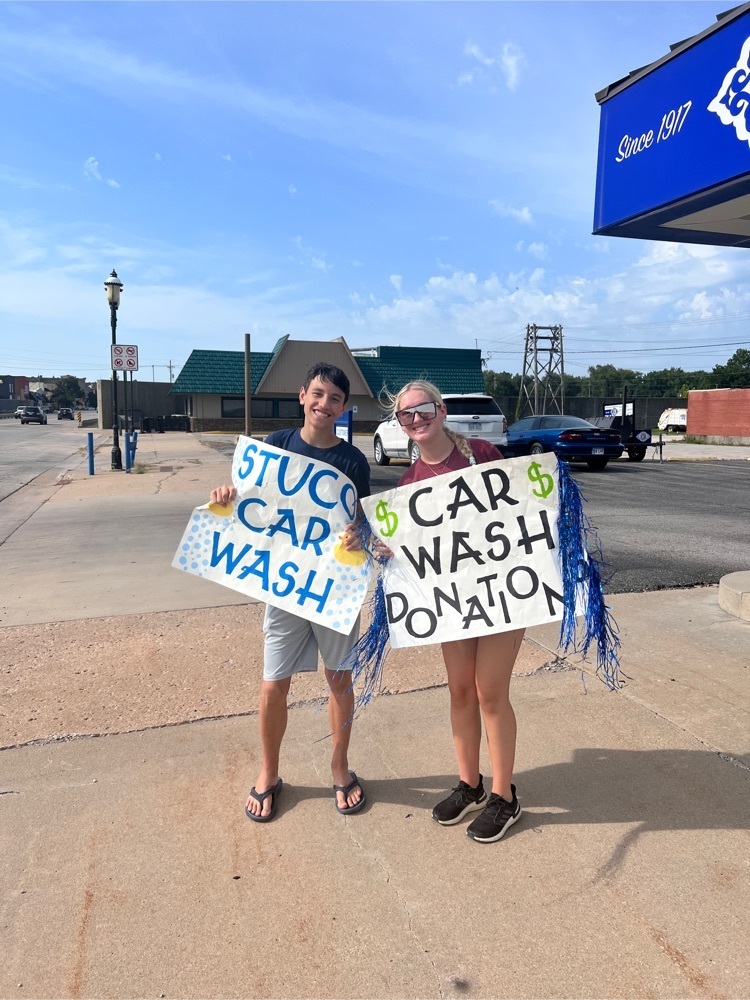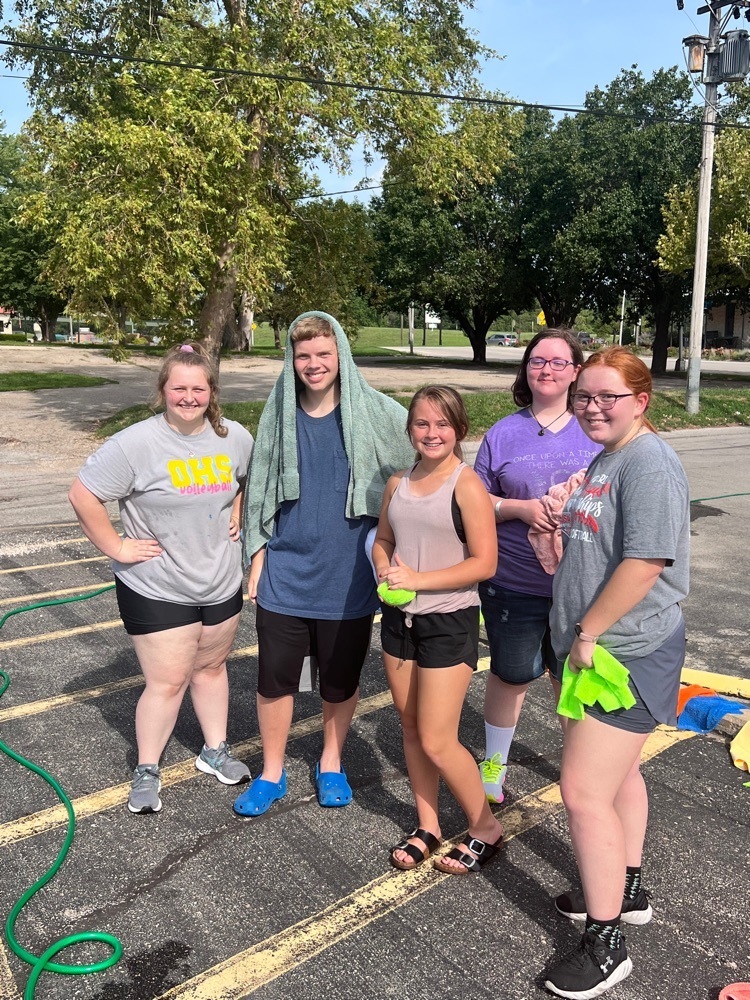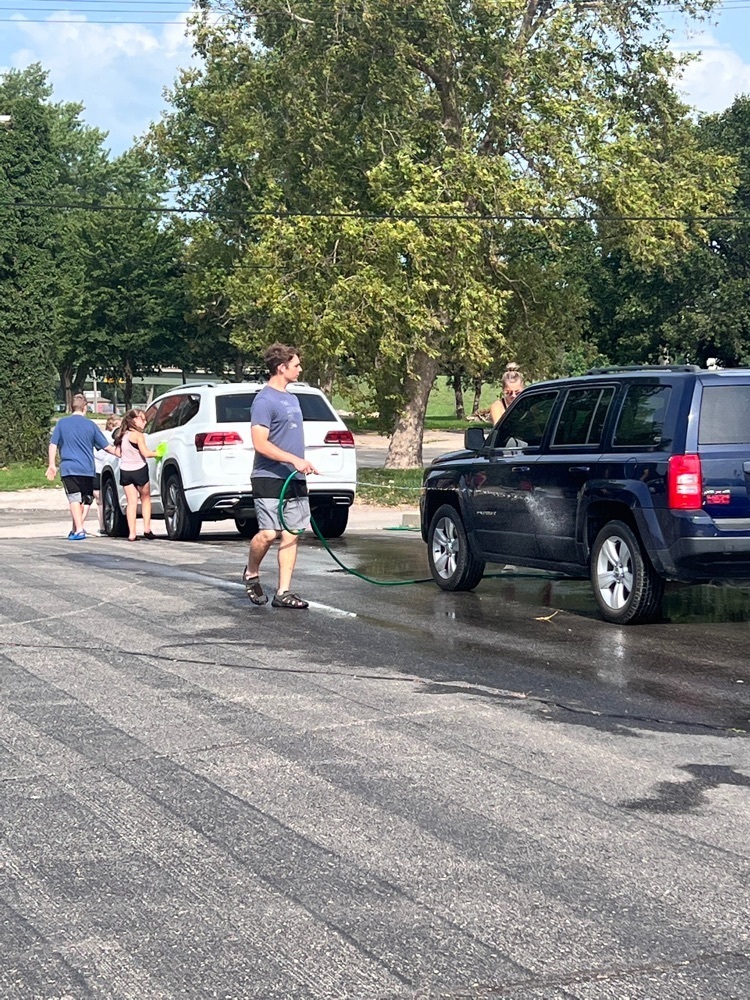 So proud of these students for working hard and attending band camp this week!! #CyclonePride 🎶 🎼 🎵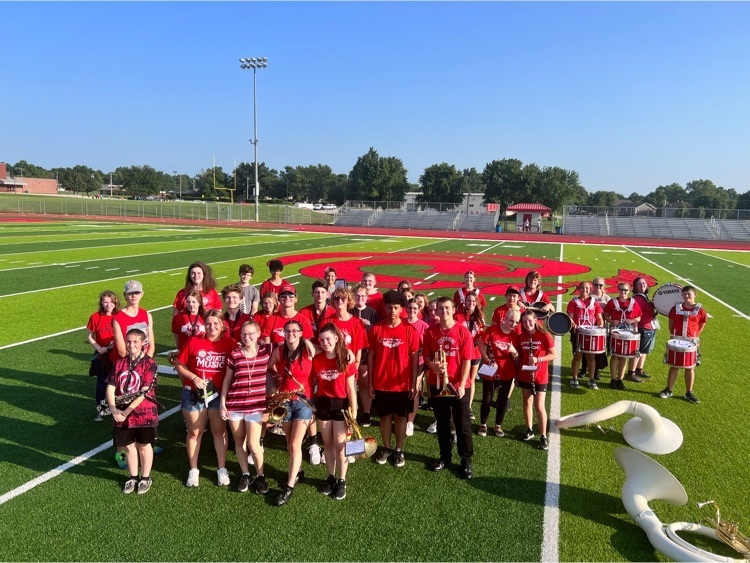 Our Cyclone band members, directed by Mr. Butler, worked hard this week at band camp! LOVE their DC/Marvel marching band theme for this year! 🎶 🎼 #CyclonePride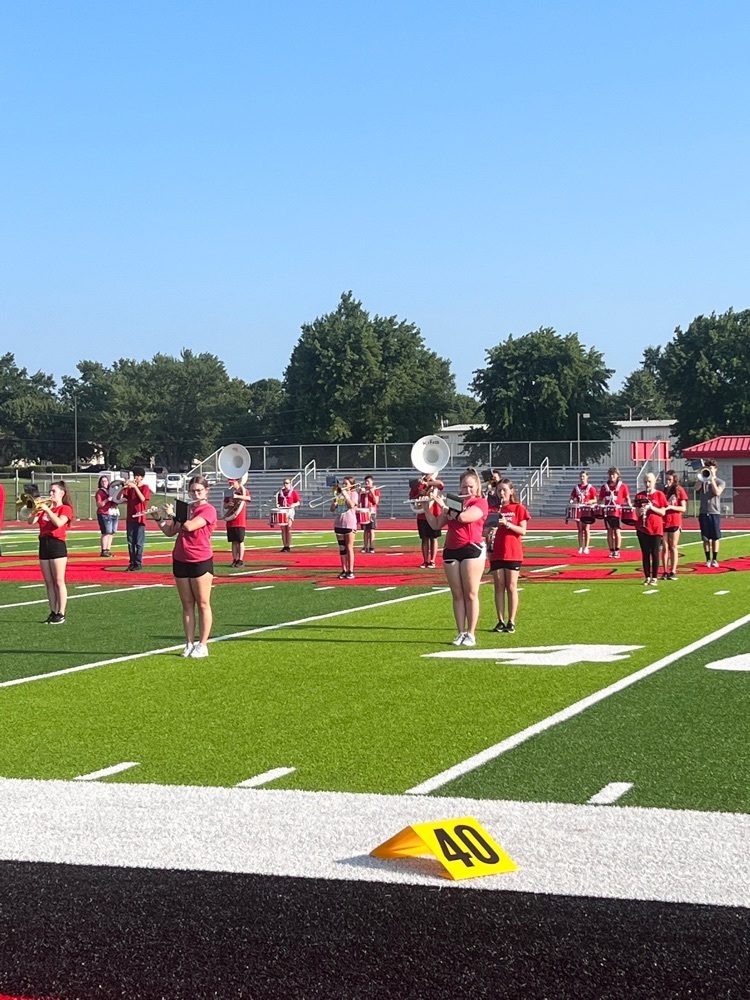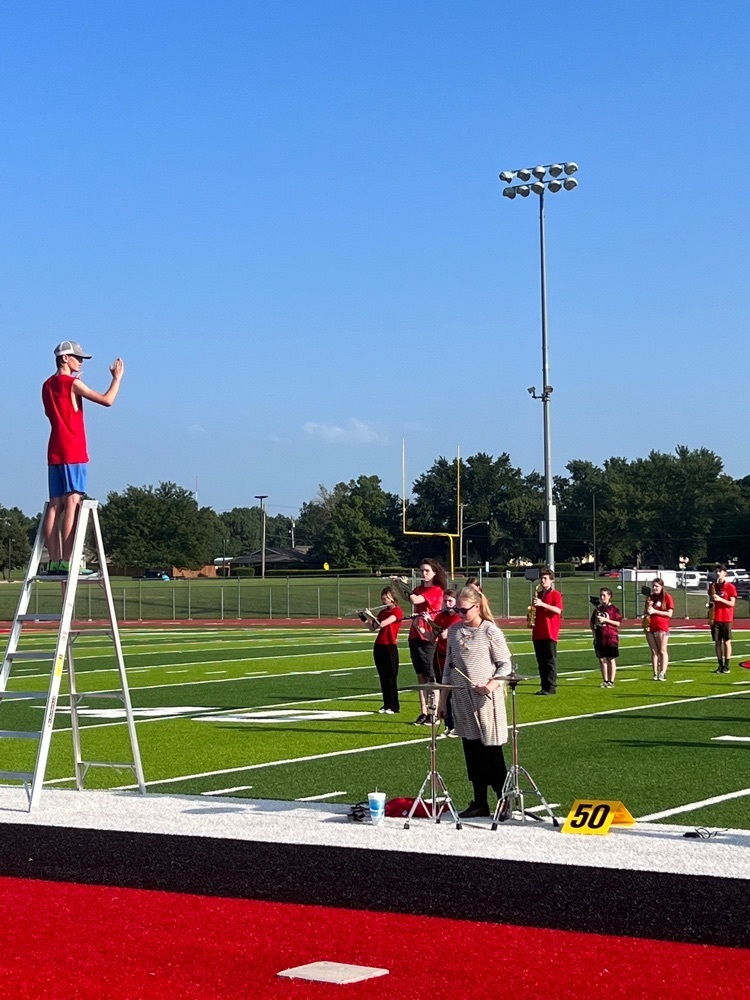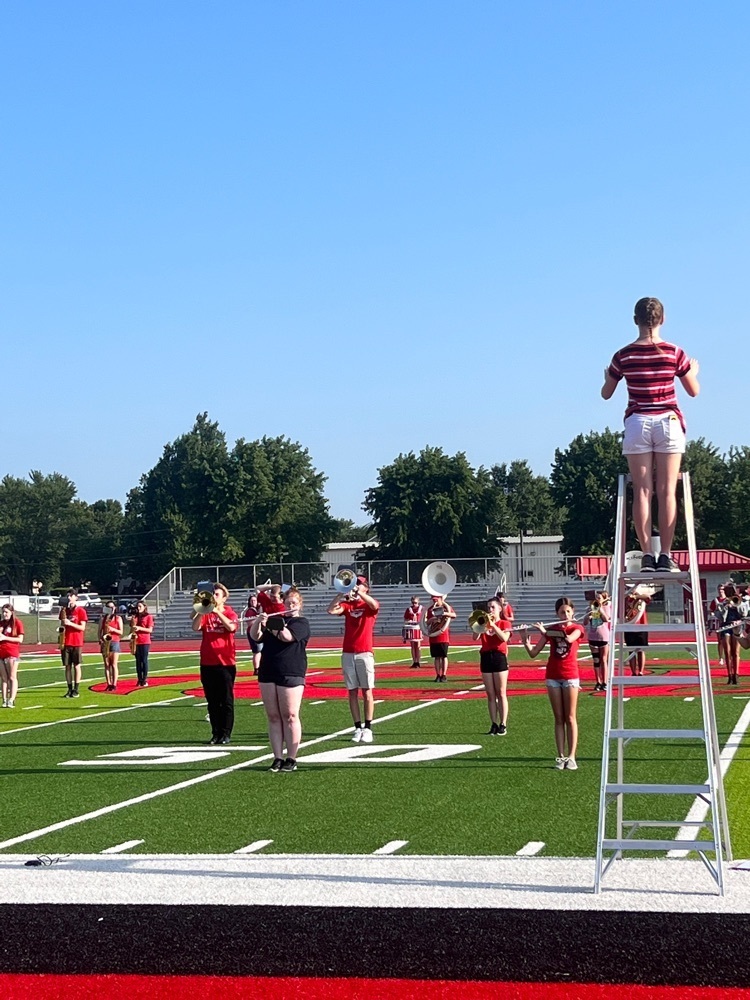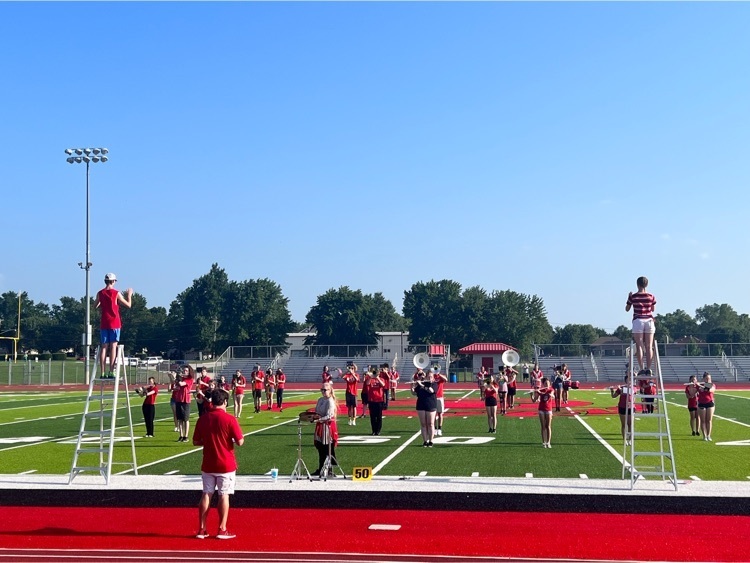 REMINDER!!! All Freshman and Junior athletes for all sports in all seasons need to complete an Impact Testing assessment for the coming school year. Any other athletes that have had a previous concussion also need to be assessed. See the graphic for details.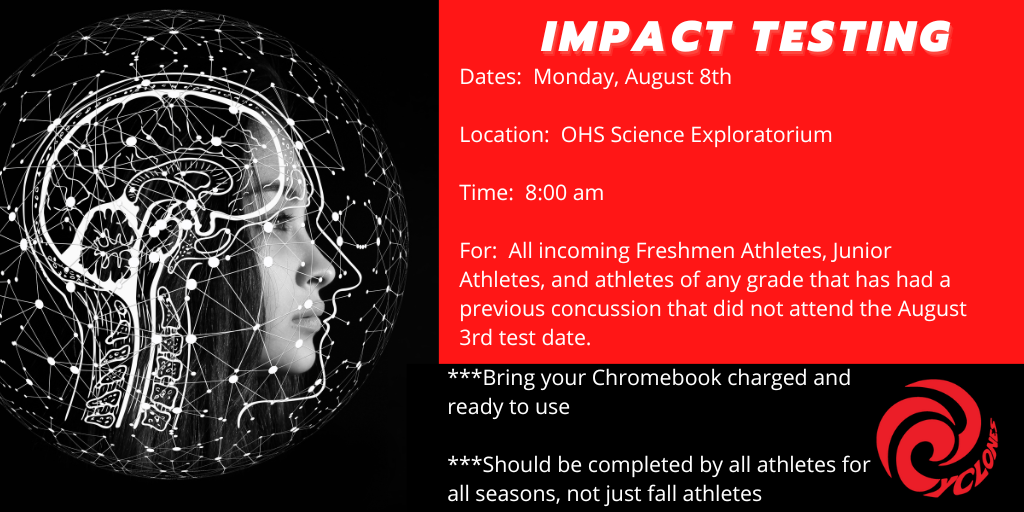 August 15th. All incoming 9th graders and new-to-OHS students join us for a half day of introductions and learning! Starts at 7:45 and Ends at 12:00.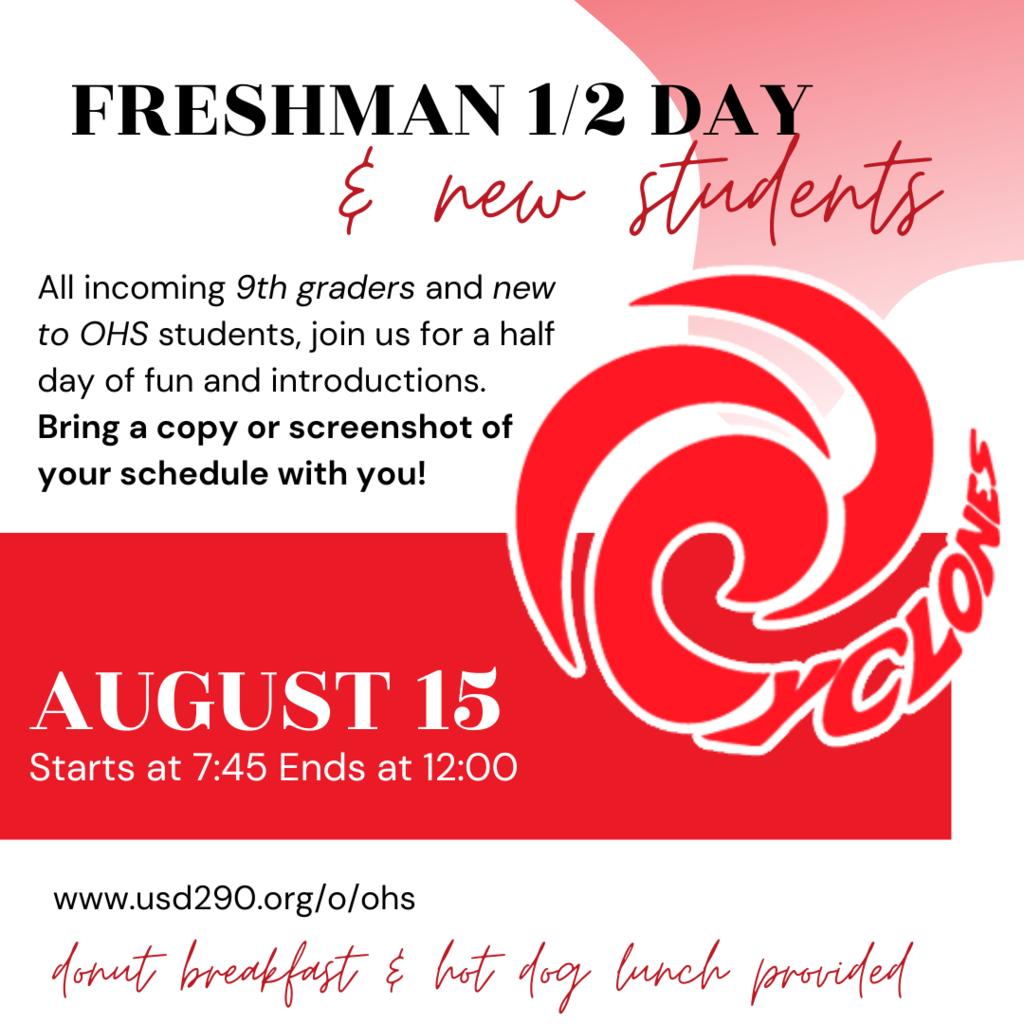 The OHS Cheer and Dance teams finished up team camp on Wednesday with their showcase performance for friends and family. It's going to be a great year for school spirit at OHS!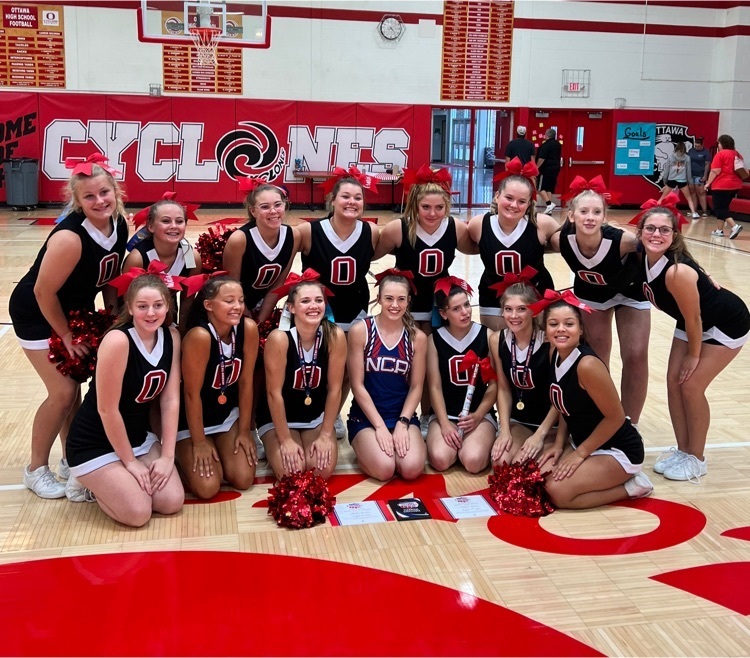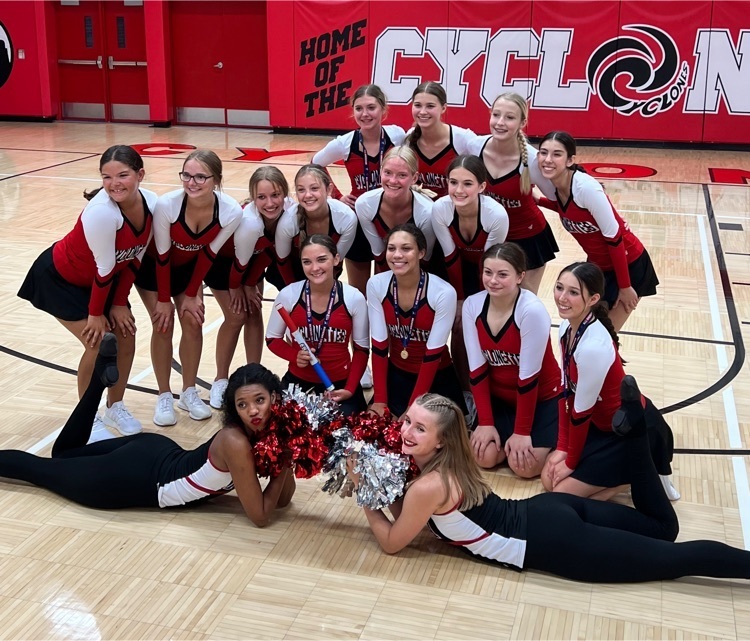 Fall Athletics Reminder: Please make sure all of your forms are turned in at the OHS office by Wednesday, August 10th. The medical consent form must be notarized. This can be done by taking it to the USD 290 district office. Fall practices begin on Monday, August 15th.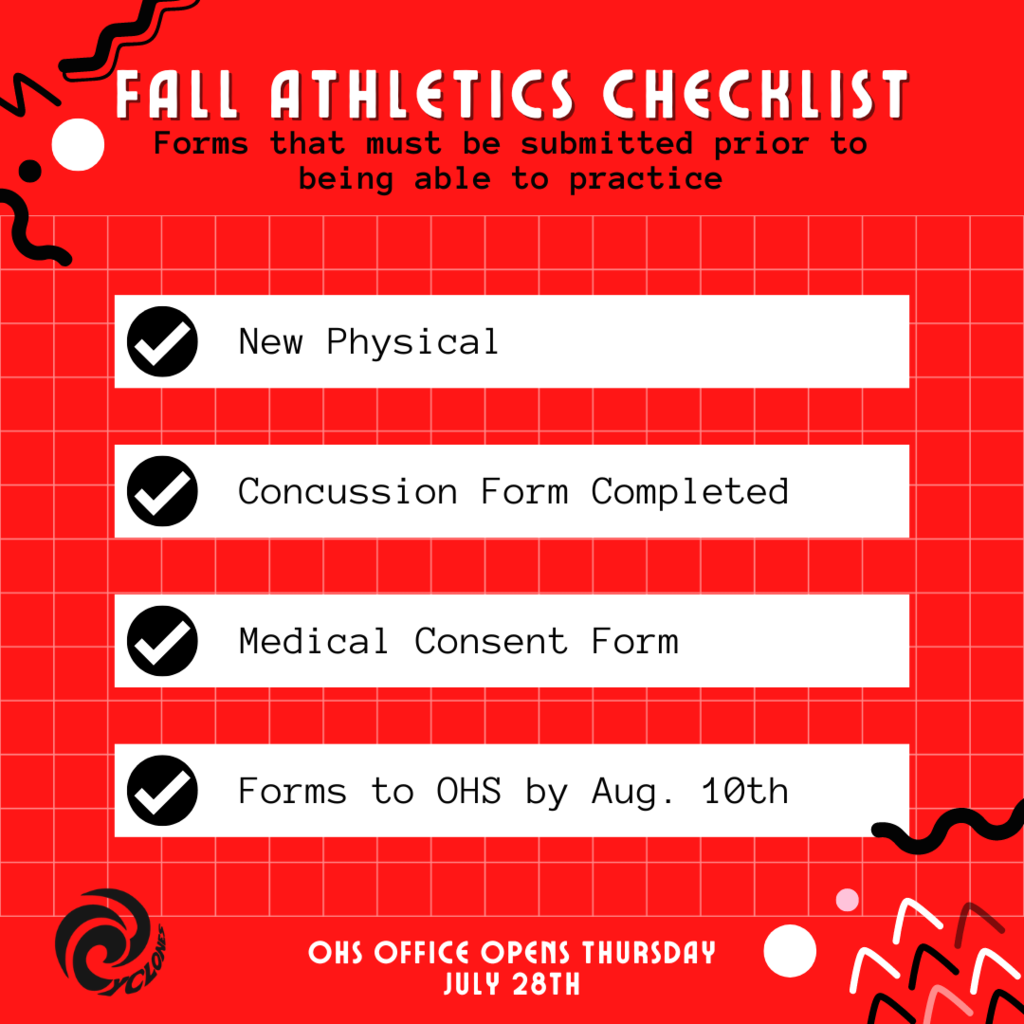 The Cyclone Band is working hard at camp this week building a foundation for the upcoming season. We can't wait to see them perform! #cyclonepride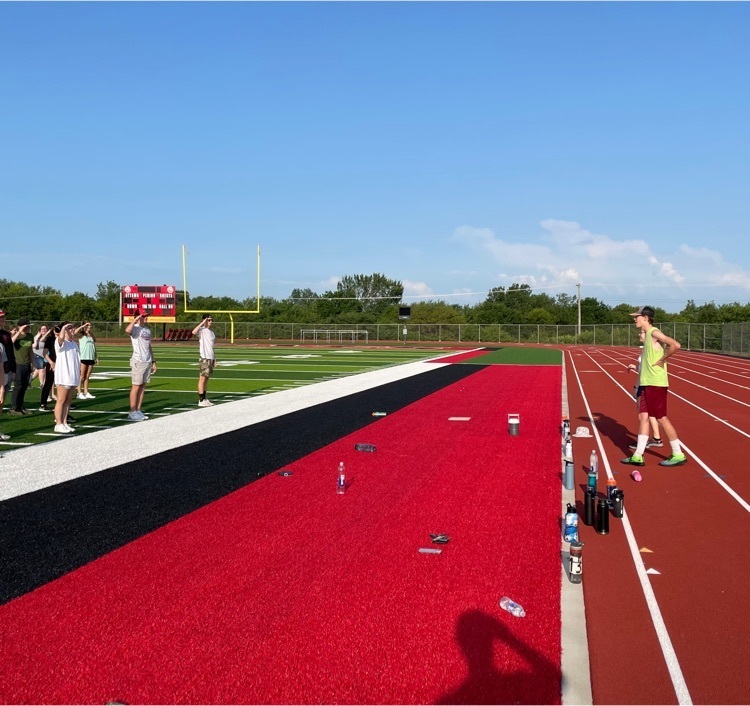 The OHS cheer and dance teams are getting ready for the 2022-2023 season with team camp starting today. We can't wait to see what they have in store this year! #cyclonepride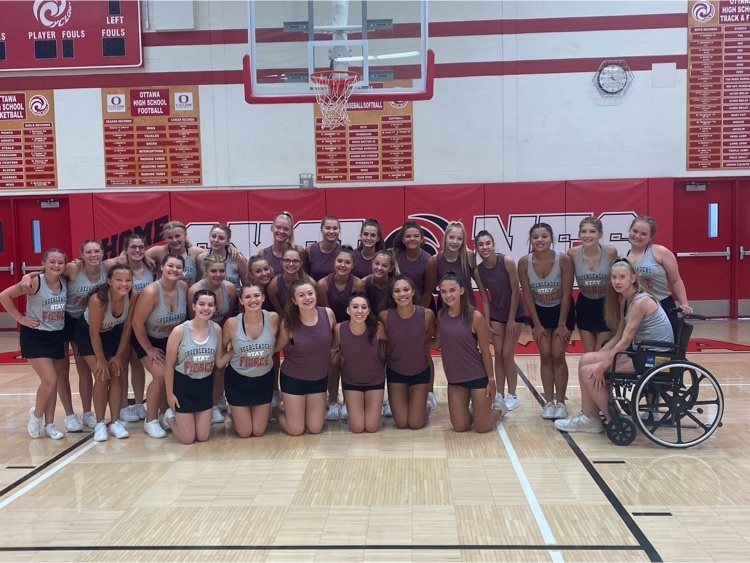 Reminder!!! There is a meeting for any girl interested in playing golf this fall on August 2nd at 6:00pm in the OHS Community Room. Please enter through the front doors at OHS.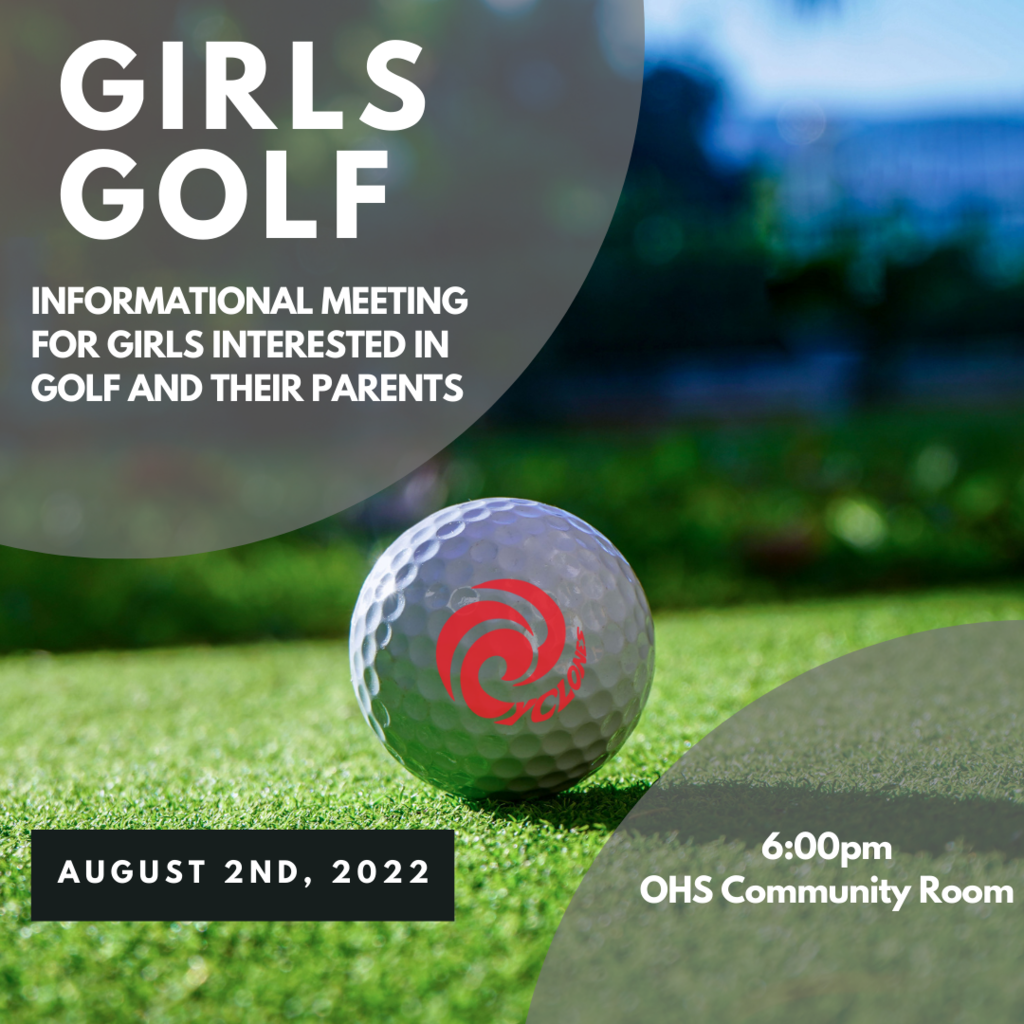 Today we welcomed back the Class of 1977 for a tour of OHS! They were impressed with our amazing spaces and all the opportunities we offer students! #CyclonePride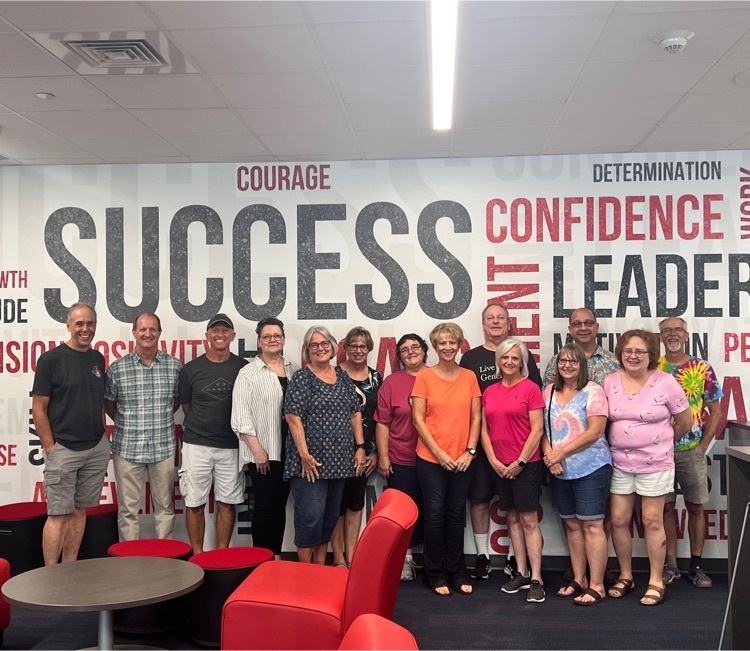 Online enrollment now open! If you have questions or need help, we'll be available in person on August 3rd.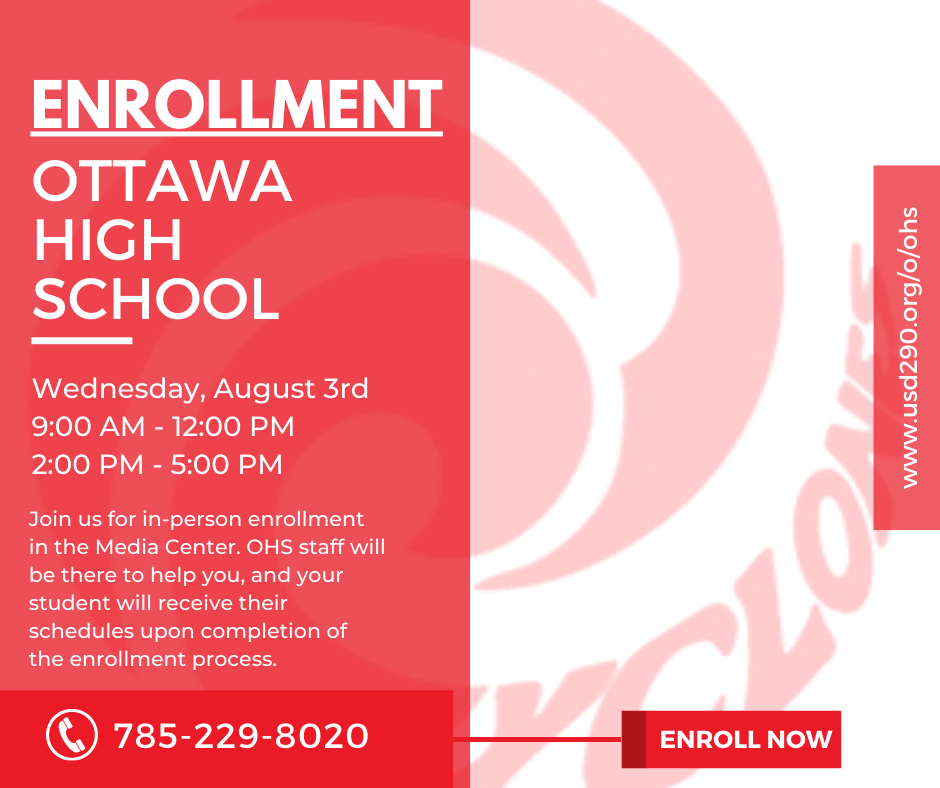 OHS is conducting Impact Testing for all Freshman / Junior athletes and other high school students that have had a previous concussion. This test is a diagnostic tool to help with diagnosing concussions and determining when athletes can return to play. See graphic for details.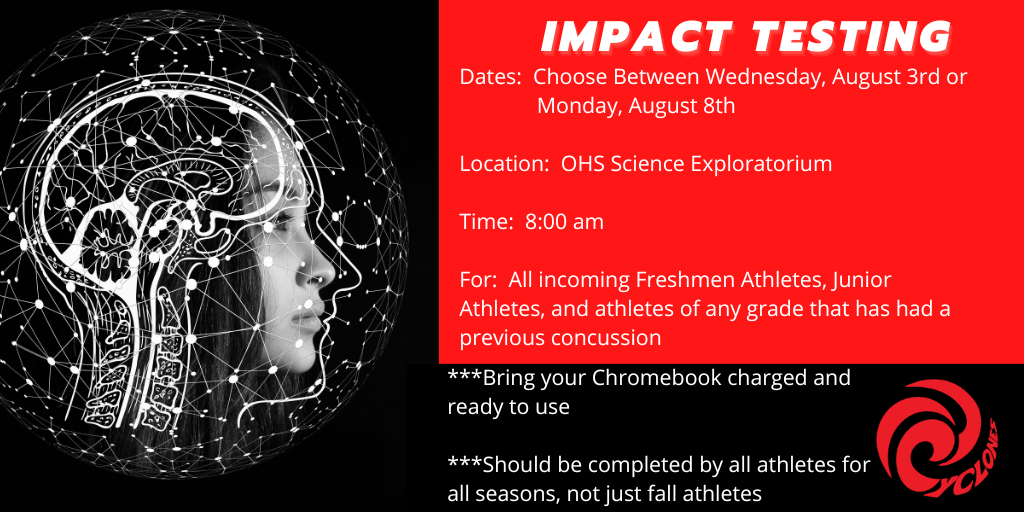 Congratulations to these Cyclones who attended 80% or more of summer strength and conditioning sessions this summer! Keep it up, Cyclones. Hard work pays off! #cyclonepride #invested