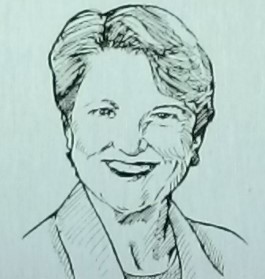 Barbara Hughes Hosein
Ottawa USD 290
Monday, December 02, 2019
Barbara Hughes Hosein
Ottawa High School: 1965
University of Kansas (B.A.): 1969
University of Michigan (M.S.): 1971
University of Michigan (Ph.D.): 1973
Barbara graduated from Ottawa High School with a National Merit Scholarship and was a Presidential Scholar designated by President Lyndon Johnson. She graduated with highest honors from the University of Kansas and was a member of Phi Beta Kappa.
Dr. Hosein did post-doctoral training at the Rockefeller University in New York City where she made an important discovery regarding the Streptococcus bacteria.
While with the New York Blood Center, Barbara developed the HIV Western Blot, a test used on blood samples. She helped develop a test that confirms the AIDS infection and pioneered a screening test for hepatitis C based on synthetic peptide antigens. Dr. Hosien helped transfer this technology to Japan and the People's Republic of China. She is developing rapid tests for detection of genital herpes.
Dr. Hosein and her husband, Everold, live in Poway, California with their daughter, Megan. They have a son, Jinnah, who lives in New York City.
INDUCTED OCTOBER 8, 1999