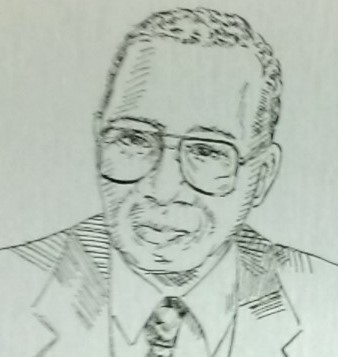 John Leod Wilson
Ottawa USD 290
Friday, December 13, 2019
John Leod Wison
Ottawa High School Graduate: 1919
Kansas State Agriculture College Graduate: 1923
University of Kansas Graduate (Masters): 1933
Indiana University (Doctorate): 1963
John Leod's father was a blacksmith in Ottawa for over 63 years and he insisted his six children graduate from high school.
He is believed to be the first African-American male to ever graduate from Ottawa High School. He was in high school during World War 1.
After graduating from Kansas State Agriculture College, he started a very dedicated teaching career that spanned over 50 years. He attained leadership positions at several "black" colleges in the South during his teacher career.
During World War II, John Leod worked as an assistant and as a Director of a United Service Organization.
Mr. Wilson found time to get his Master's Degree at KU and was awarded his Doctoral Degree from Indiana at the age of 63.
He has traveled to every state and many countries around the world.
Mr. Wilson found time to become an accomplished organist and he returned to Ottawa when he retired in 1977.
Inducted October 10, 1997